Butt Weld Fittings Types and Material Specificatio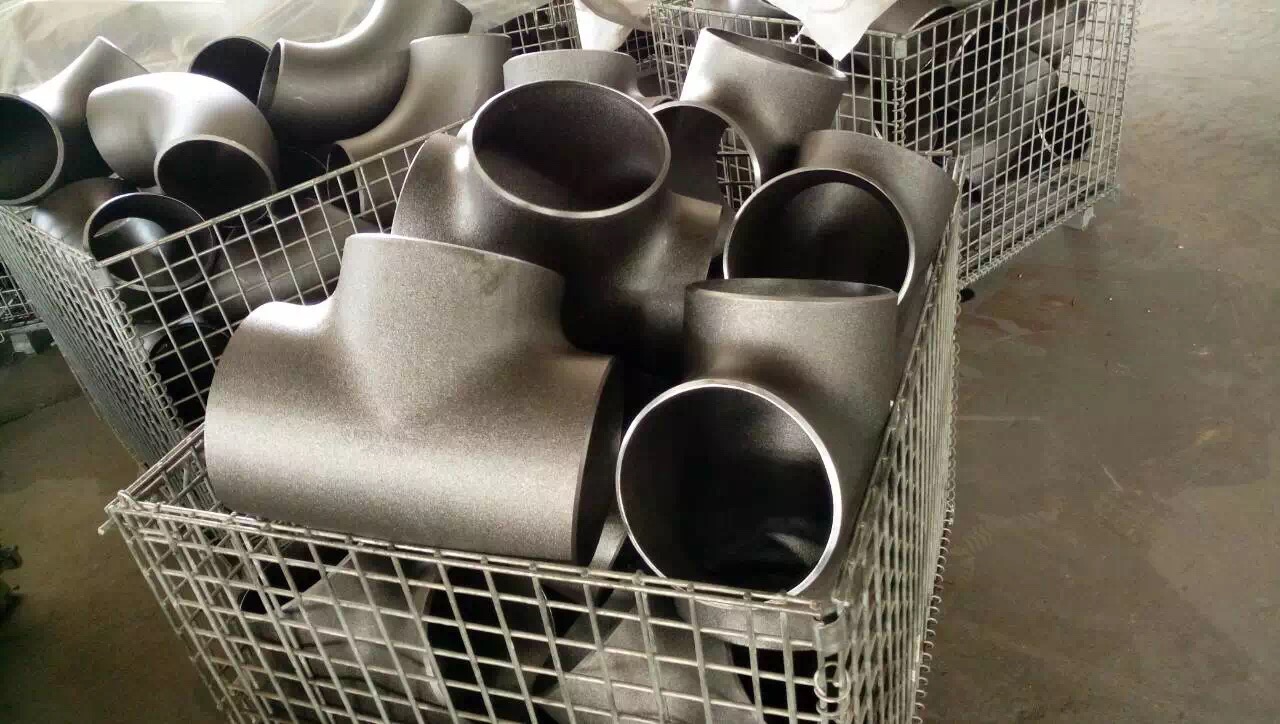 What is Butt Weld Fittings
Butt weld is to connect pipes or fittings ends by welding. It's a weldable steel pipe fitting that would allow to branch off, allow for change of direction of flow, attach auxiliary equipment, or reduce the size of the pipe.
In the case of forged steel butt weld fittings, you would find them to be manufactured according to ANSI/ASME B16.9.
Also known by welded pipe fittings
Butt weld fittings would also be referred to as welded pipe fittings. When these would be used in stainless steel and carbon steel, they would be able to offer certain advantages as compared to socket weld and threaded fittings. Whereas socket weld would only be available up to a specific size, you would find butt weld fittings to be available in sizes starting 1/2 inch to 72 inch.
Common types of butt weld fittings
Same with socket weld fittings, you would now be able to find butt weld fittings to be available as butt weld elbow, tee, out lets (olets), reducers, and caps. In fact, these would be some of the most common type of butt weld fitting and would be specified according to schedule of pipe and nominal pipe fittings.
Body material
It includes different body materials of alloy, stainless and carbon steel butt weld fittings. Therefore, it usually uses welded or seamless pipe as the starting material. Could be manufactured by forging, with the help of multiple processes, in order to get the shape of tees and elbows, amongst the other things.
Stainless steel butt weld fittings usually in thin thickness
Just like you would find normal pipe to be sold from Schedule 10 to Schedule 160, you would find the case to be same for butt weld fitting as well. In stainless steel, butt weld fittings have been found to be more common. This would be thanks to the cost advantage that it has to offer. Schedule 10 fittings would also be more common in stainless steel fittings.
Carbon steel butt weld fittings
Carbon steel butt weld fittings includes body material in ASTM A234 WPB (most commonly) and WPC, MSS-SP-75 WPHY . And thickness usually at schedule 40 steel pipe fittings, STD, or 80, where pressure class ranged with 1500 psi, 2500 psi, 3000 psi, 6000 psi and 9000 psi.
Alloy steel butt weld fittings
Alloy steel butt weld material usually in ASTM A234 WP1, WP5, WP9, WP11, WP22, WP91 etc.
Classified by dimensions
Where fitting dimensions of butt weld fittings are concerned, this would consist of concentric reducer, long radius elbow, tees, and eccentric reducers. The primary reason why these fittings would be used in construction projects is because they would play an important part in branching off, changing the direction of flow, or even mechanically joining equipment to the system. With the help of specified pipe schedule, butt weld fittings would be sold in nominal pipe sizes.
How a butt weld fitting is made
This kind of pipe fitting would be made by a process known as hot forming. This would include bending the pipe and then forming it in to a shape. The starting material of this fitting would be a pipe that would first be cut in to length. This would then be heated and molded in to specific shapes with the help pf dies. In addition, heat treatment would also be done in order to get the desired mechanical properties and removed residual stresses.
Benefits of butt weld fittings
• The welded connection would help to get more robust connection
• Continuous structure of metal would add to the strength of the piping system
• When butt weld fittings would be matched with the appropriate pipe schedules, they would help to offer a seamless flow inside the pipe
• It provides the option of various turn radius by using Long Radius, Short Radius, or 3R elbows
• Found to be cost effective compared to the socket weld or threaded counterparts
• These fittings would be available in Schedule 10, thus allowing for a thinner wall option
• These fittings have been found to be more common in the configuration of Schedule 10 and Schedule 40.
Butt weld fittings have beveled ends treatment
All of the butt weld fittings would have beveled ends as per ASME B16.25 standards. This would help to create a full penetration with requiring any extra preparation.
These kinds of fittings would most commonly be used in cases of stainless steel, carbon steel, alloy steel, aluminum, nickel, and high yield material.
Functions of butt weld pipe fittings
Butt weld pipe fittings in the case of stainless steel and carbon steel would be the joining components. Thanks to this, it would be possible to assemble pipes, valves, and equipment on to the piping system. In addition to complimenting pipe flanges in any piping system, butt weld fittings would also allow:
• Change of the direction of flow in a piping system
• Join or connect equipment and pipes
• Provide access, branches, and takeoffs for auxiliary equipment.
One common example of this would be to use a butt weld pipe fitting in a pipe that would be reduced by concentric reducer. This would then be welded to a weld neck flange and then connected to an equipment.