Steel Pipe Fittings & Accessories
Specification
In pipeline systems the steel pipe fittings plays an important role in transporting the liquid materials. It is widely applied in oil and gas pipelines, water conservancy science and technology and other fields. Used to connect, control, change direction, divert, seal, and other function apart from straight pipe.
Steel Pipe Fittings Types and Applications
To get a better known to pipe fittings, here we classify them into different types from different sides.
1. Application Types
Steel Elbow and Bends: For to change the direction of the pipeline
Steel Tee (Reducer Tee): To connect pipes from 3 directions.
Cross: To connect pipes from 4 directions.
Reducers (Con. Reducer – Ecc. Reducer): Reduce the flow rate of the line pipe system;
Steel Cap: End the pipelines, to seal the pipe.
Nipple
Coupling
Sockolet
Weldolet
Threadolet
Pipe Union
Gasket (Ring)
Elbow
In the pipe system, the elbow changes the pipe direction.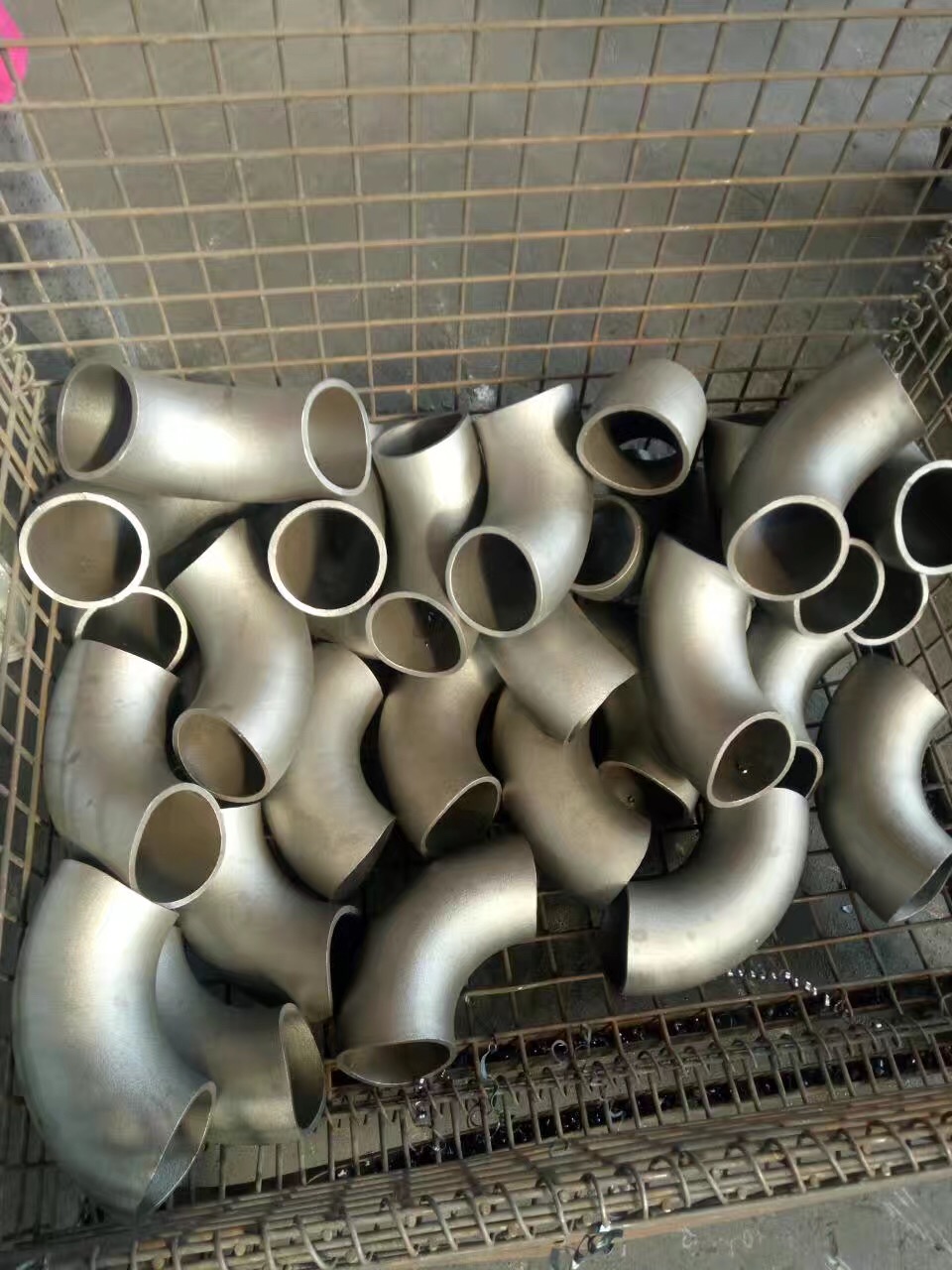 45°, 90° and 180° elbow are the most commonly used. Elbow materials have cast iron, stainless steel, alloy steel, malleable cast iron, carbon steel, nonferrous metals and plastics. The connection ways between elbow and pipe that include flange connection, hot melt connection, fused connection, threaded connection and socket connection.
According to the production process, elbow can be divided into: welding elbow, stamping elbow, pushing elbow, casting and butt welding elbow.
Based on its radius of curvature, elbow can be divided into long radius elbow and short radius elbow
Long Radius Elbow (R=1.5D): Commonly adopted;
Short Radius Elbow (R=1.0D): Usually used in low pressure fluid and size-limited situation. R—elbow diameter, D—radius of curvature.
Steel Pipe Tee
Steel Pipe tee is used for the place where three pipes are assembled. It mainly used to change the direction of fluid in the branch pipe.
Steel Reducer
There are two types concentric reducer and eccentric reducer.
Reducer is one of the chemical pipe fittings that can connect two different diameter pipe. It also divided into concentric and eccentric reducer. Reducer material includes stainless steel reducer, alloy steel reducer, different diameter carbon steel reducer and so on.
2. Connection types
According to different connection types, steel pipe fitting can be divided into four categories:
Welded pipe fittings
Socket weld pipe fittings
Threaded pipe fittings
Flanged pipe fittings.
Welded pipe fitting
A welded pipe fitting connected to pipe by welding, it is mainly used for connecting with steel pipe. It is especially suitable for long pipelines, but not convenient for disassembling pipes frequently. It can be soldered or brazed, the latter often used for copper piping. Welded steel pipe fittings include elbow, flange, tee, reducer, head and other types.
Socket weld pipe fittings
Socket welding is to install the pipe end into the valve body and perform welding. It has shape similar to internal thread connection after forming. Socket welding fittings is generally used for small diameter less than or equal to DN40, which is more economical. Butt welding is generally used for DN40 or more. The connection form of socket welding is mainly used for small diameter valves and pipes, pipe fittings and pipe welding. Because the wall thickness of small diameter pipe is generally thin, easy to edge and ablation, so it gets more difficult for butt welding, so people will go for socket welding.
Threaded pipe fittings
Threaded pipe fittings are commonly used in water and gas pipes. With small diameter, including compressed air pipe and low pressure steam pipe. The common materials of threaded pipe fittings have forged steel, cast steel, cast iron and malleable iron. Threaded pipe fittings mainly include internal pipe, external pipe, live pipe connection, reducer and so on.
Flanged pipe fittings
The flange pipe fitting belong to the welded pipe fitting. Its material have various kinds, such as carbon steel, alloy steel, stainless steel and so on.
3. Pipe Fittings material standard and grades
Based on materials, there are:
Cast steel
Cast iron
Stainless steel pipe fittings
Forged steel
Alloy pipe fittings
Plastic and other materials
Material Standard
ASTM A234, A105, ASTM A403 TP304, 304L, 316, 316L
ASME B 16.9, MSS SP-75
EN10253-1, DIN2605-1, JIS B2311
GB/T12459, GB/T13401
SH3409, SH3409
HG/T12459, HG/T21631
DL/T695, GD2000
SY/T0518, SY/T0609, SY/T0510
ASME/ANSI B16.9 Factory-Made Wrought Steel Butt-welding Fittings
ASME/ANSI B16.11 Forged Steel Fittings, Socket-Welding and Threaded
Body material:
For Carbon Steel Pipe Fittings: A234 WPB, A420 WPL6, MSS-SP-75 WPHY 42, 46, 52, 56, 60, 65 and 70.
For Stainless Steel Pipe Fittings: ASTM A403 WP 304, 304L, A403, 316, 316L, 317, 317L, 321, 310 and 904L, etc.
For Alloy Pipe Fittings: A234 WP1, WP5, WP9, WP11, WP22, WP91 etc.
More material for Steel Pipe Fittings are: 16Mn, 16MnR, 12CrMo, 15CrMo, 12Cr1MoV, 0Cr18Ni9, 1Cr18Ni9Ti, 0Cr18Ni12MoTi, 00Cr19Ni10, 00Cr17Ni12Mo2, etc
Range of Sizes for Steel Pipe Accessories and Fittings
Range of Sizes: 1/2" to 96"
Range of Thickness: SCH 5, SCH 10, SCH 40, SCH STD, SCH 80, SCH XS, SCH 160 and SCH XXS etc.
Pressure Class: 3000#, 6000#, 9000#
Our Supply scope regarding pipe fittings
Octal supplies steel pipe acceossories and pipe fittings applicable to different industrial areas, Oil & Gas transportaion, Chemical Plant, Power Station, Water Treatment, Refining etc
ASTM Complied